08/09/23
Concert at A Fábrica in Santa Cristina (Perillo)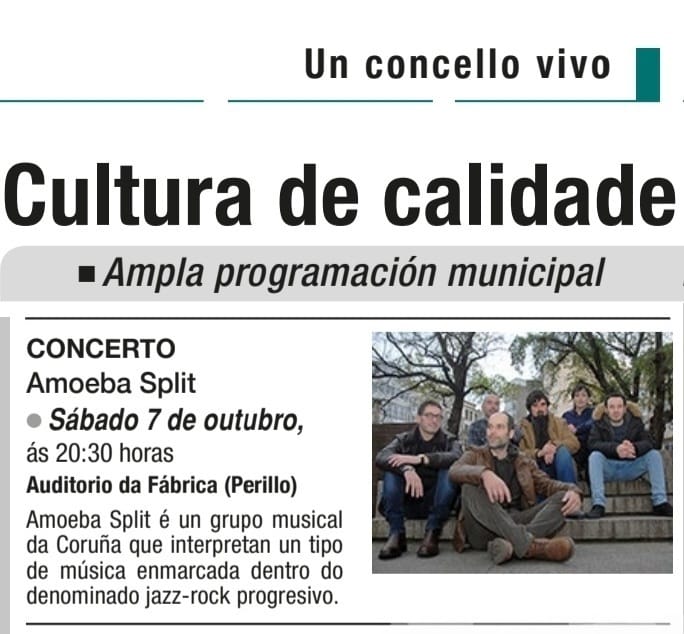 Next Saturday, October 7, we will be performing at 8:30 p.m. in the auditorium of A Fábrica in Santa Cristina (Perillo, Oleiros).

Thank you very much to the Concello de Oleiros for having us!!
29/06/23
Official showing of the new Amoeba Split album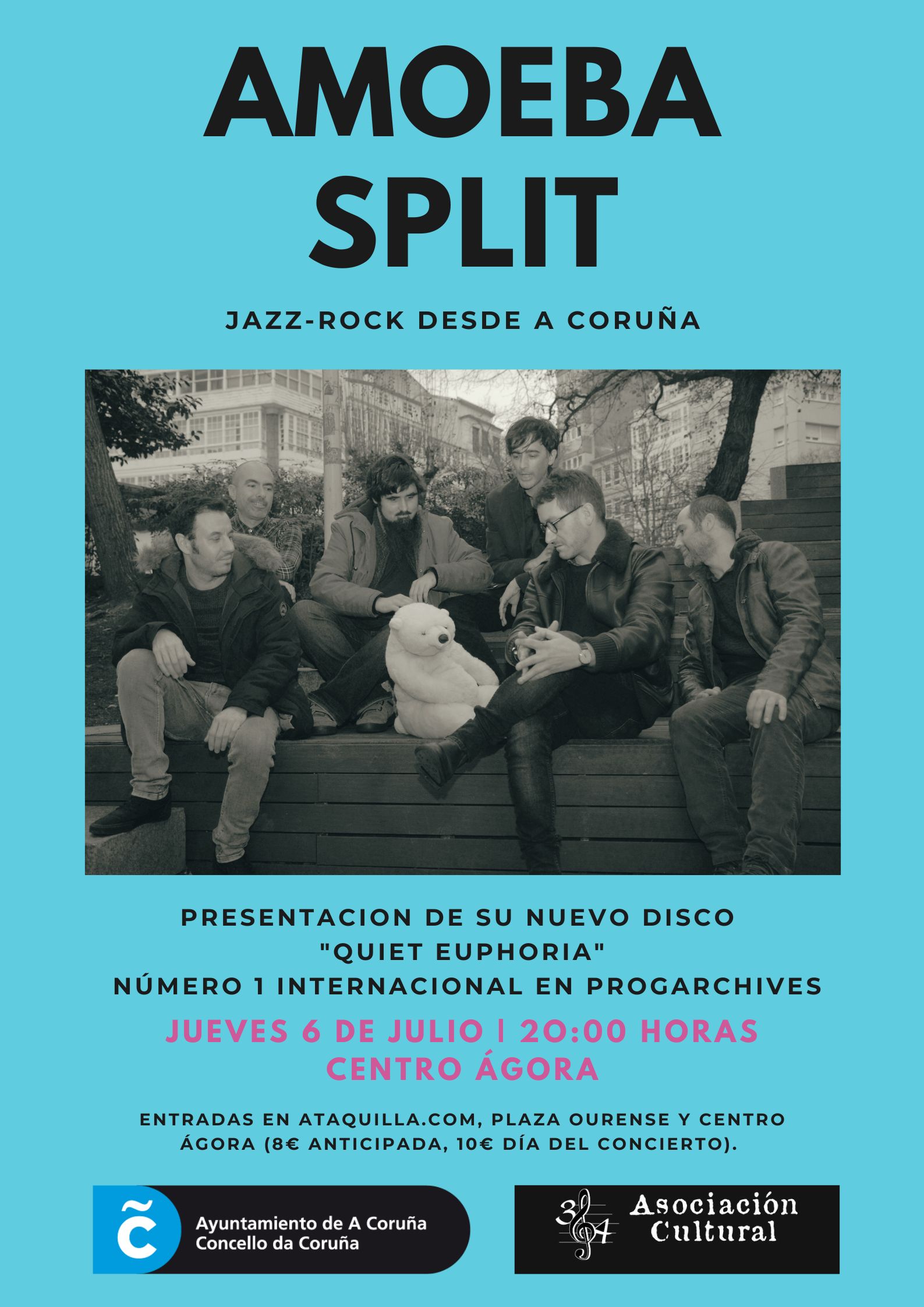 Next Thursday, July 6 at 8:00 p.m. at the Centro Ágora in A Coruña we will officially present live our new album "Quiet Euphoria".
Tickets are available at ataquilla.com, in the Plaza de Ourense in A Coruña from Monday to Friday or at the Ágora Center box office on the same day of the concert.
Don't miss out on your ticket, it will be a very special concert! See you there!!!
5/05/23
Our third album now available in physical and digital format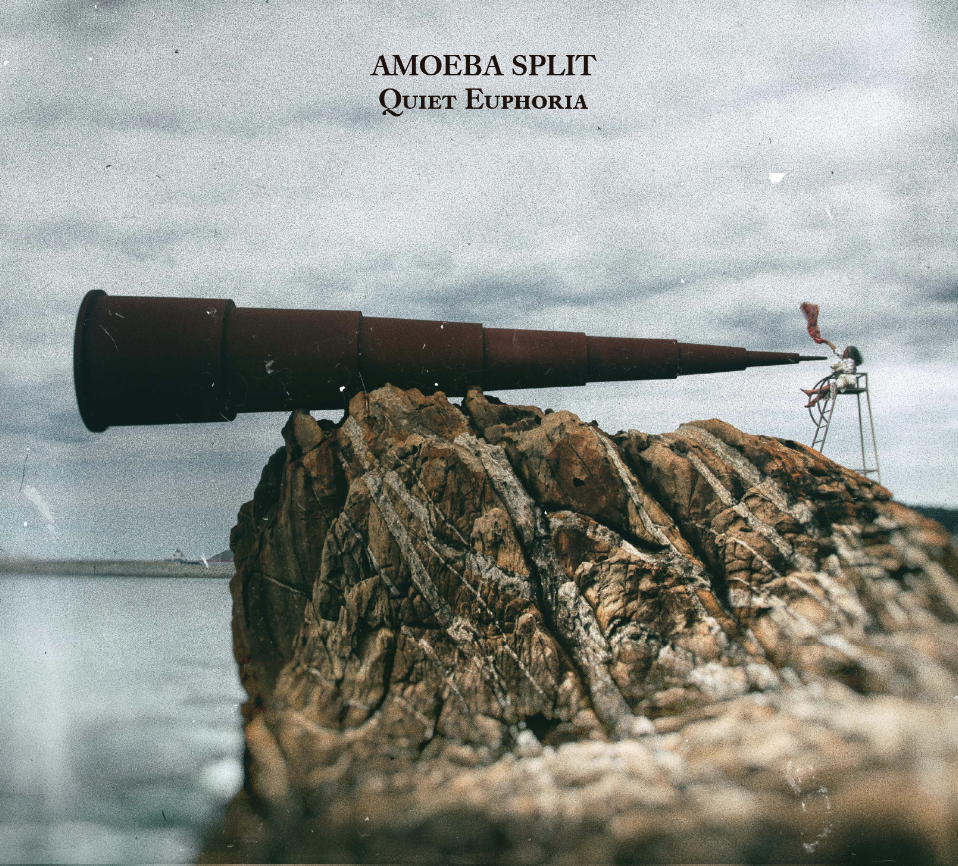 "Quiet Euphoria", "Quiet Euphoria", our third studio album, is now available for purchase in physical format amoebasplit.bandcamp.com as well as for listening on platforms such as Spotify o Itunes.
So far the album is receiving spectacular reviews, and in fact it is currently ranked number 1 of all progressive rock records released in the world according to Progarchives, a reference of this musical style. Thank you all so much for the support, we don't have enough words of gratitude!!
18/02/23
"Quiet Euphoria", new album by Amoeba Split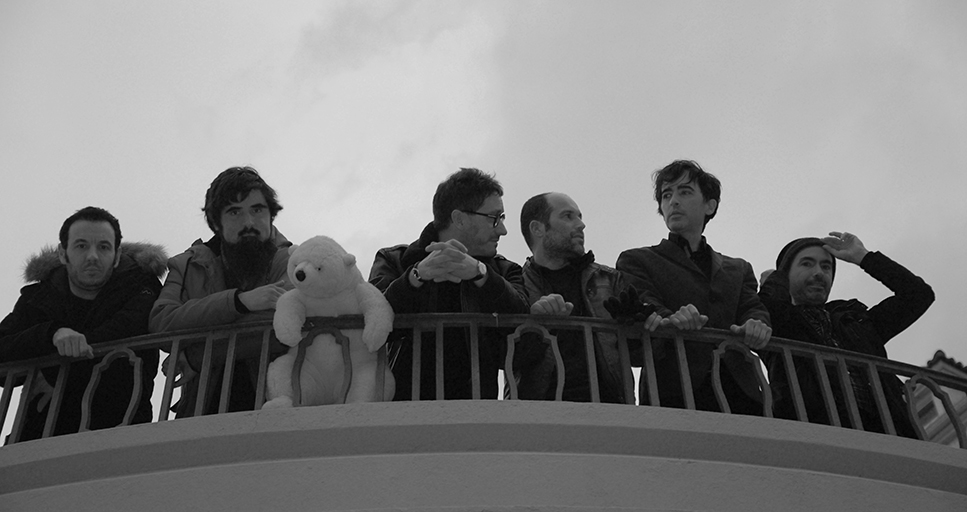 It is with great satisfaction that we want to announce the imminent publication of our third album, entitled "Quiet Euphoria". After a long journey of recording and mixing, we finally have the result in our hands, we are tremendously proud of the final product!.

The album will be released by áMARXE label, both in CD and LP format (in the latter case with additional content), and will be available for pre-order starting in March on the website https://amarxe.bandcamp.com/. Do not miss it!
12/12/22
Three Kings concert (January 5, 2023)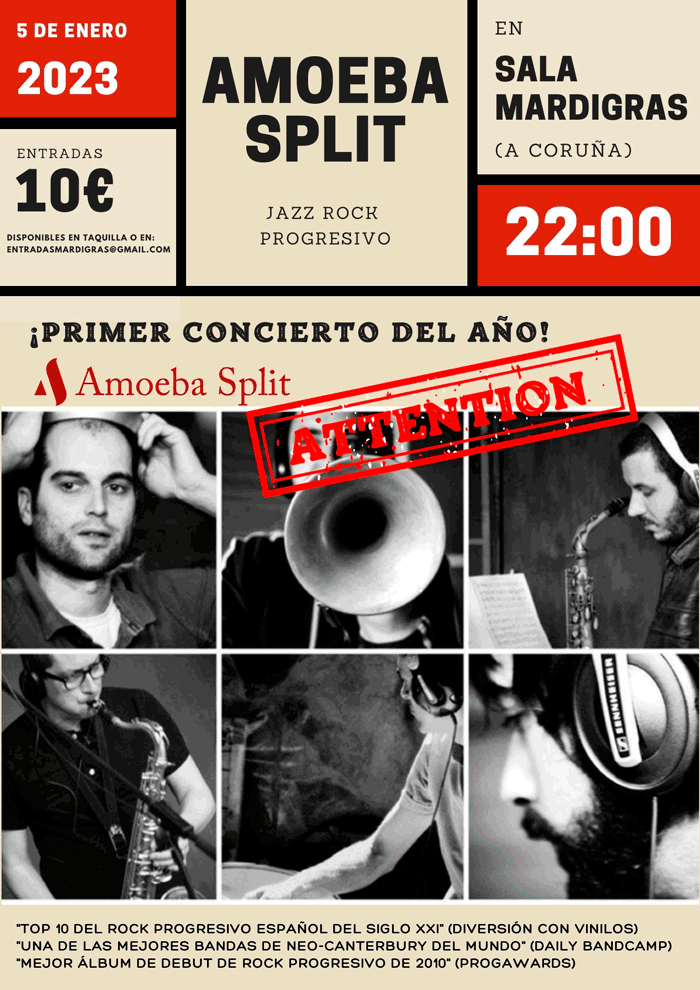 We will be performing again on January 5, 2023 in A Coruña, after almost 3 years without playing in our city. It will be in Sala Mardigras, at 10:00 p.m., on a night that will be full of musical novelties. Tickets at 10 euros, available at the tickets office or reserving them at entradasmardigras@gmail.com See you soon!
08/09/22
Finished the recording of our third album
After numerous inconveniences due to the Covid-19 pandemic that delayed the project, finally last August 2021 we were able to finish recording what will be our third studio album. The recording took place at Santa Cruz Recording, one of the studios where part of "Second Split" was recorded, and we believe the result has been very satisfactory again. In the coming months we will be mixing the songs with the intention of releasing the album throughout 2023.
15/05/22
Mastered our last concert recorded at Jazz Filloa
On December 26th of 2019 we were able to record at the Jazz Filloa in A Coruña an improvised adaptation of the book "Animal farm" by George Orwell. This concert has been mixed and mastered, and will be released in 2023 under the title "All animals are equal."
02/04/22
Interview on Galician Tunes
The international promotion portal for Galician music "GalicianTunes" has published an extensive interview in which we talk about the beginnings of the group, our journey as a band and our many plans for the future. You can read it in full by clicking on the following link Click here!
01/03/22
Welcome to the official website of Amoeba Split
Welcome to the official website of Amoeba Split, where we will discuss the latest news about the band, interviews, albums and concerts, among many other topics of interest. Do not stop following us on our social networks, by clicking on the corresponding icons. For any questions, do not hesitate to leave your message in the "Contact" section and we will answer you as soon as possible. Thanks for your support!